Now available on gelauto.com

your PPE
Just got
upgraded
GelAuto™ Personal Hand Gel Dispenser
Hand hygiene is essential. GelAuto makes it easy to protect yourself, your team, and your patients.

THE PROBLEM
Traditional wall-mounted gel dispensers do not provide the constant access necessary to support frequent hand gel reapplication.

THE ANSWER
Multiple studies have shown that healthcare workers sanitize their hands at least 8x more frequently when using a personal gel dispenser.1,2
Constant, on-the-go access to gel creates the comprehensive hand-sanitizing solution.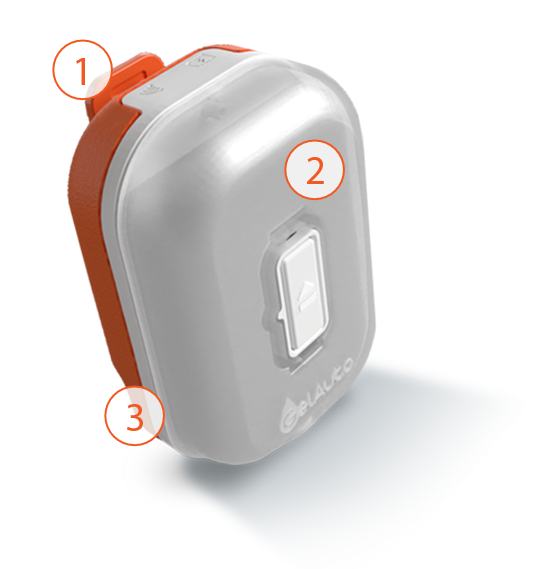 WHEREVER YOU GO
Compact size and convenient carrying clip make it easy to attach to clothing or protective gear

THROUGHOUT YOUR SHIFT
Each disposable cartridge contains enough sanitizing gel to get you through a high-demand work shift. One touch dispenses the precise amount of gel for a single application

AT EVERY STEP
Quiet vibration reminds you to reapply, and smart software lets you track your success

"Now that I've tried GelAuto, I never want to be without it."
Chair, Anesthesia Department

"GelAuto immediately became part of my routine. It's with me constantly, and it makes gelling so easy."
Director of Nursing, Emergency Department


PROTECT
YOURSELF
Healthcare workers are at higher risk of infection3


PROTECT YOUR
FAMILY
Transmission to family members is widely reported4


PROTECT YOUR
PATIENTS
Healthcare-associated infections are one of the most common complications in hospitalized patients, and a top ten leading cause of death in the U.S.3


PROTECT YOUR
HOSPITAL
Infectious disease transmission creates safety, financial, and operational risks for health care facilities3
Personal Use
Purchase Your Own GelAuto Today
Health Facilities

Get a Quote for a Multi-Unit GelAuto System

References 1. Koff, M., Loftus, R., Burchman, C., Schwartzman, J., Read, M., Henry, E. and Beach, M., 2009. Reduction In Intraoperative Bacterial Contamination Of Peripheral Intravenous Tubing Through The Use Of A Novel Device. [online] Available at: https://pubmed.ncbi.nlm.nih.gov/19352154 [Accessed 19 May 2020]. 2. Koff, M., 2016. Frequency of Hand Decontamination of Intraoperative Providers and Reduction of Postoperative Healthcare-Associated Infections: A Randomized Clinical Trial of a Novel Hand Hygiene System. infection control & hospital epidemiology, 37(8), pp.888-895. 3. Ahrq.gov. 2012. Health Care-Associated Infections. [online] Available at: https://www.ahrq.gov/professionals/quality-patient-safety/patient-safety-resources/resources/hais/index.html [Accessed 19 May 2020]. 4. Adams, J. and Walls, R., 2020. Supporting The Health Care Workforce During The COVID-19 Global Epidemic. [online] JAMA Network. Available at: https://jamanetwork.com/journals/jama/fullarticle/2763136 [Accessed 19 May 2020].