QUANTITATIVE MONITORING FOR NEUROMUSCULAR BLOCKADE
TwitchView Quantitative Neuromuscular Monitor Benefits
"TwitchView results in more targeted use of neuromuscular blocking agents (NMBAs) and precise doses of NMBA reversal agents1"
NOTE: CLICK THE REFERENCES TO VIEW THE STUDIES OR SEE BELOW FOR COMPLETE CITATIONS.
ONLY
VALIDATED
ACCURACY

---
can inform optimal management of blockade–and deliver proven results.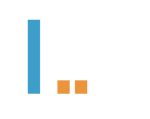 "Electromyography (EMG) with TwitchView and mechanomyography (MMG) most closely correlated with the palpated count3"
THE BENEFITS
ARE PUBLISHED
and Blink DC will partner with you to deliver a comprehensive implementation plan.
"Using TwitchView, we eliminated the occurence of residual paralysis and utilized Sugammadex in less than 50% of patients2"
REAL-TIME
& TRENDED

DISPLAYS
---
clearly guide the management and reversal of neuromuscular blockade.
SUBMIT THE FORM
TO LEARN MORE.
Submit a request for more information and a representative will contact you shortly.
Contact us TODAY!
References: 1. Ly N, Edwards LA, Morewood G. The influence of EMG-based quantitative TOF monitoring on clinical decision making. Paper presented at: Postgraduate Assembly in Anesthesiology; December 13-17, 2019; New York, NY. 2. Thilen SR, Sherpa J, Treggiari MM, James A, Cain KC, Bhananker SM. Best Management of Muscle Relaxation with Rocuronium Using Objective Monitoring and Reversal with Neostigmine or Sugammadex. Oral presentation Feb 28, 2020, Whistler Anesthesia Summit, Whistler, BC, Canada. 3. Bowdle A, Bussey L, Michaelsen K. Counting train-of-four twitch response: comparison of palpation to mechanomyography, acceleromyography, and electromyography. Br J Anaesth. 2020;124(6):712-717. 4. Bowdle A, Bussey L, Michaelsen K, et al. A comparison of a prototype electromyograph vs. a mechanomyograph and an acceleromygraph for assessment of neuromuscular blockade. Anesthesia. 2020;75(2):187-195.