Recommended by ASA Neuromuscular Monitoring Guidelines.*
We understand that new technology adoption requires planning, collaboration and education. Blink DC has created a suite of tools to facilitate success, and we will partner with your institution to ensure an effective TwitchView implementation and ongoing use. Contact us to learn more.
* 2023 American Society of Anesthesiologists Practice Guidelines for Monitoring and Antagonism of Neuromuscular Blockade.Anesthesiology 2023; 138:13–41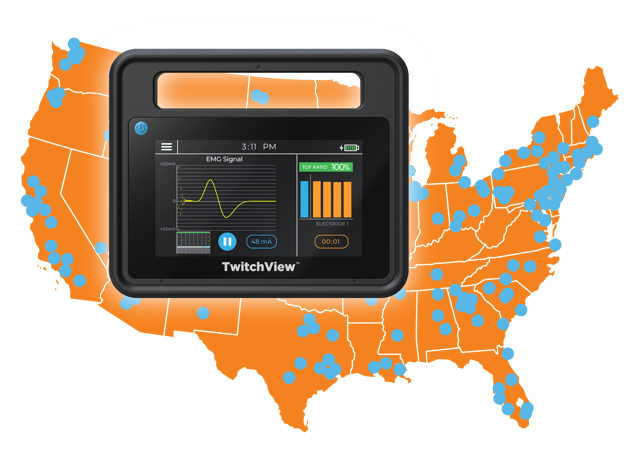 Leading Hospitals are Already

Benefitting

from TwitchView.

The Clinically Validated Neuromuscular Monitor
Quantitative train of four (TOF) monitoring eliminates the guesswork in the assessment of neuromuscular block. Validated accurate electromyography (EMG) based monitoring with TwitchView can effectively increase patient safety, reduce the risk of adverse events, and lower the cost of care.