leading Hospital's are upgrading to twitchview
Quantitative Train of Four (TOF) Monitor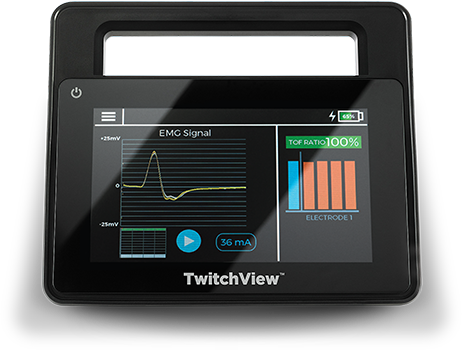 TwitchView®
Train of Four Monitor
Certainty. Safety.
Simple.
Accurate, electromyography (EMG) based monitoring eliminates the guesswork in the assessment of neuromuscular block to effectively increase patient safety, reduce risk of adverse events, and lower the cost of care.
Change the way you sanitize

Keep protection
within reach.
With on-the-go access to hand sanitizing gel, customizable reapplication reminders, and wireless capabilities, GelAuto makes routine hand sanitizing easier than ever.