TwitchView®
Like GPS for neuromuscular block
get the latest IN

twitch news.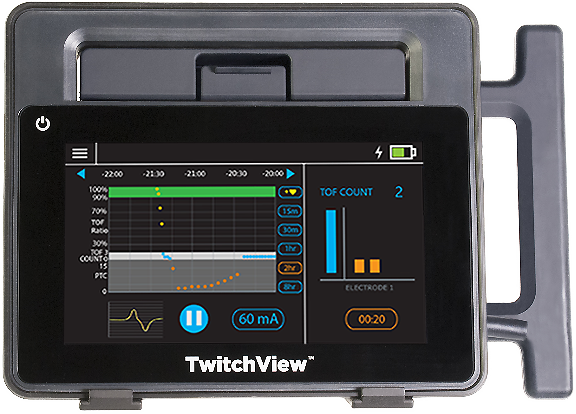 TwitchView®
Train of Four Monitor
Accurate, electromyography (EMG) based monitoring eliminates the guesswork in the assessment of neuromuscular block.
Patient Monitoring
is the Standard of Care
During general anesthesia, numerous monitors provide real-time feedback to ensure patient safety and inform care team decisions. With TwitchView, anesthesiologists can finally utilize actionable, quantitative train of four (TOF) monitoring in every case. Even with the patient's arms tucked.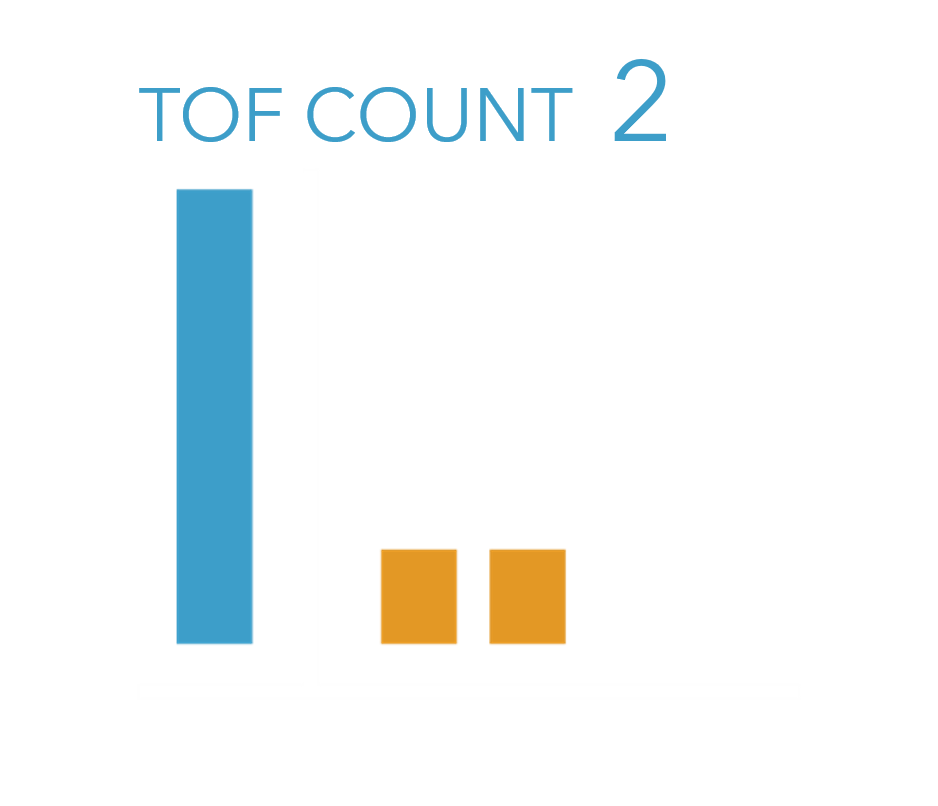 Informed
NMBA and Reversal Dosing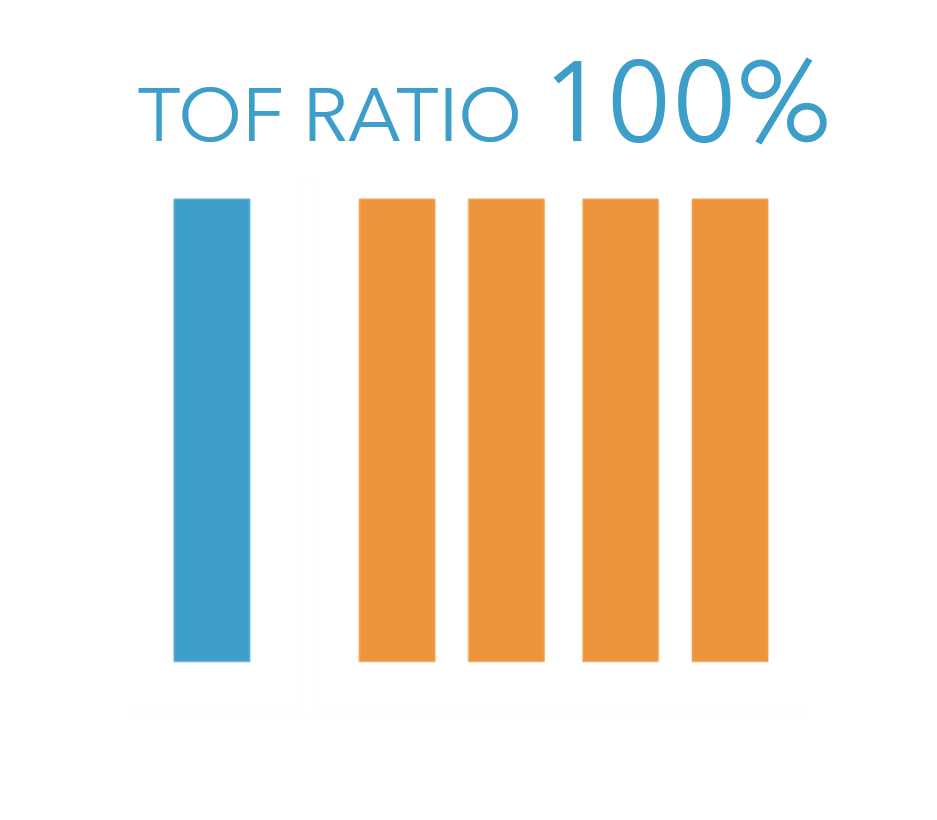 Confirmed
Patient Recovery
TwitchView Quantitative TOF Monitor
| | |
| --- | --- |
| 1 | Real-time assessments and patient-specific trends throughout the procedure at all levels of blockade. |
| 2 | EMG measurements are motion free, so TwitchView is fully functional when the arms are tucked. |
| 3 | Single-use electrodes reduce the risk of HAIs and can be placed on the patient's hand or foot. |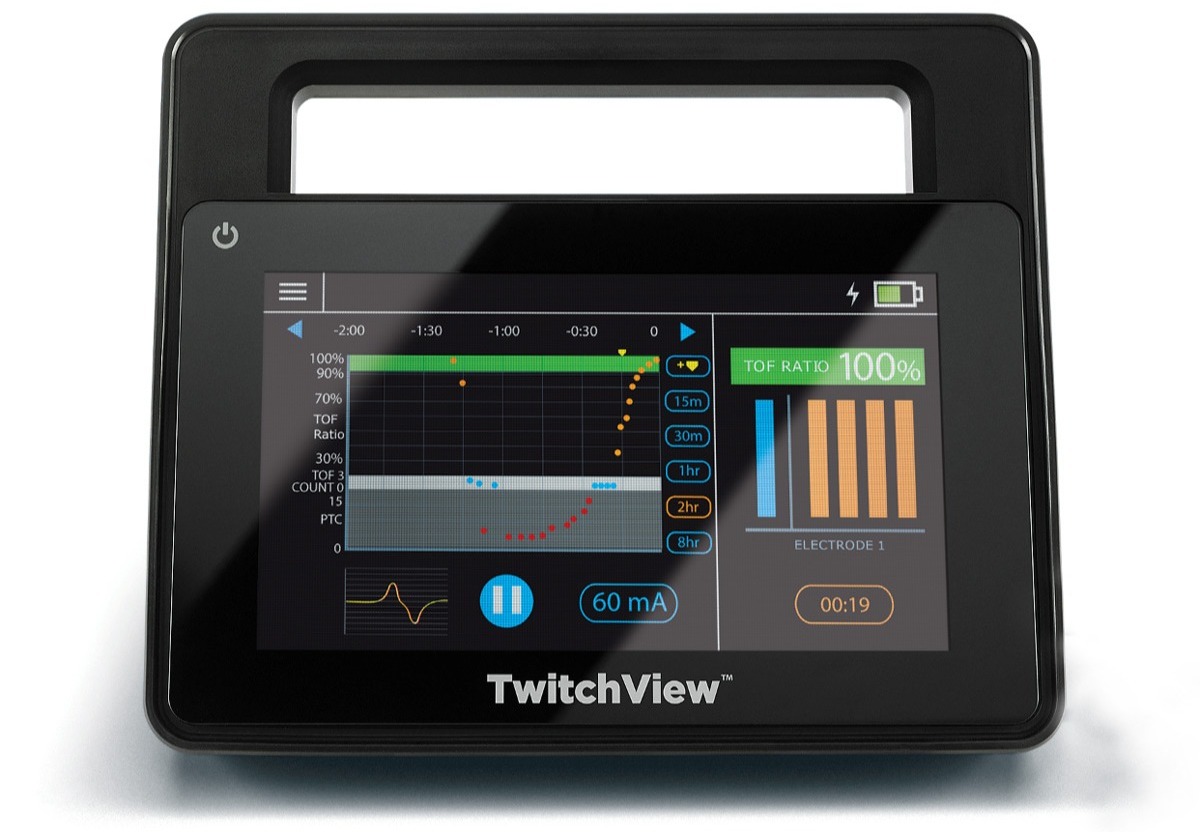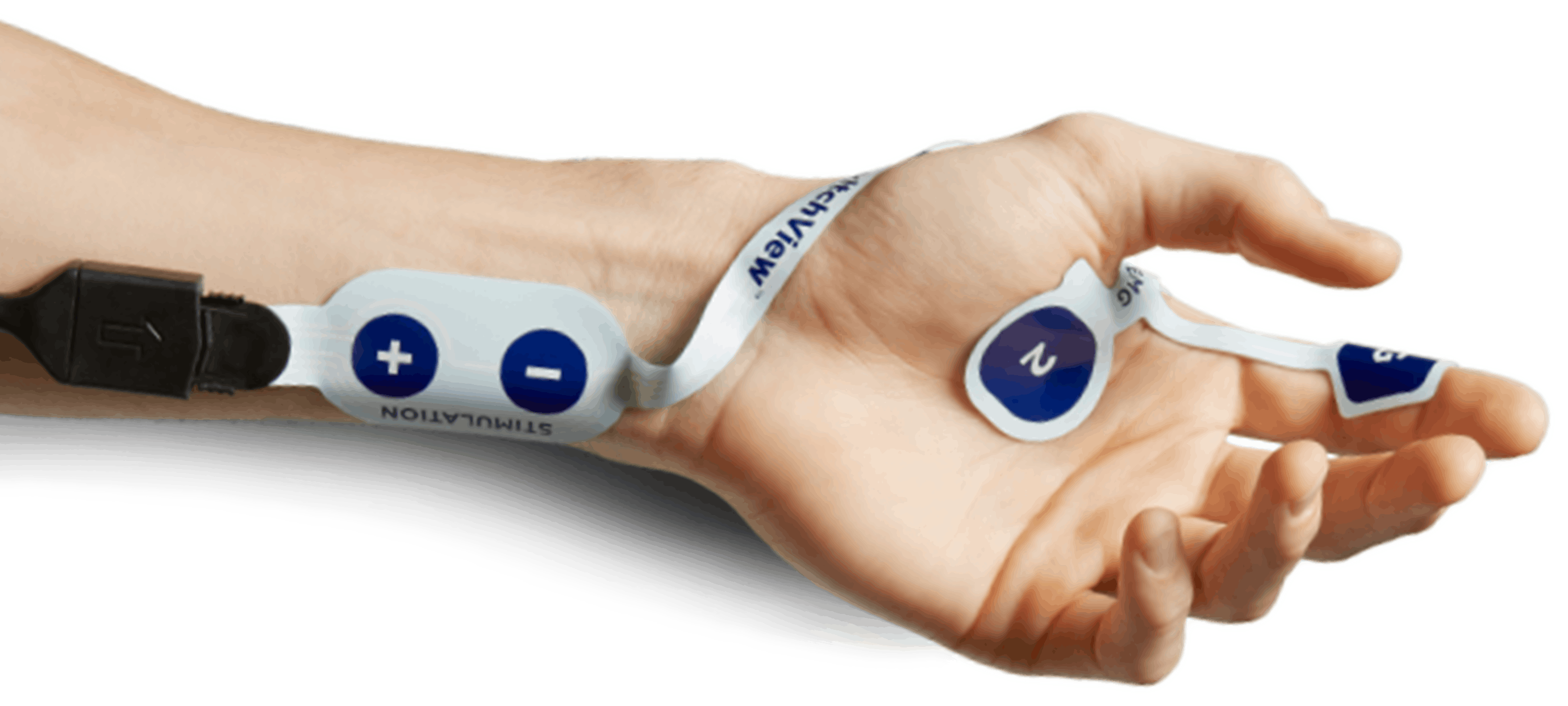 CERTAINTY. SAFETY. SIMPLE.
Seeing the individual patient's progression of paralysis and recovery supports precise dosing of blockade and reversal agents, with the potential to reduce drug utilization, avoid residual neuromuscular block, and prevent adverse effects.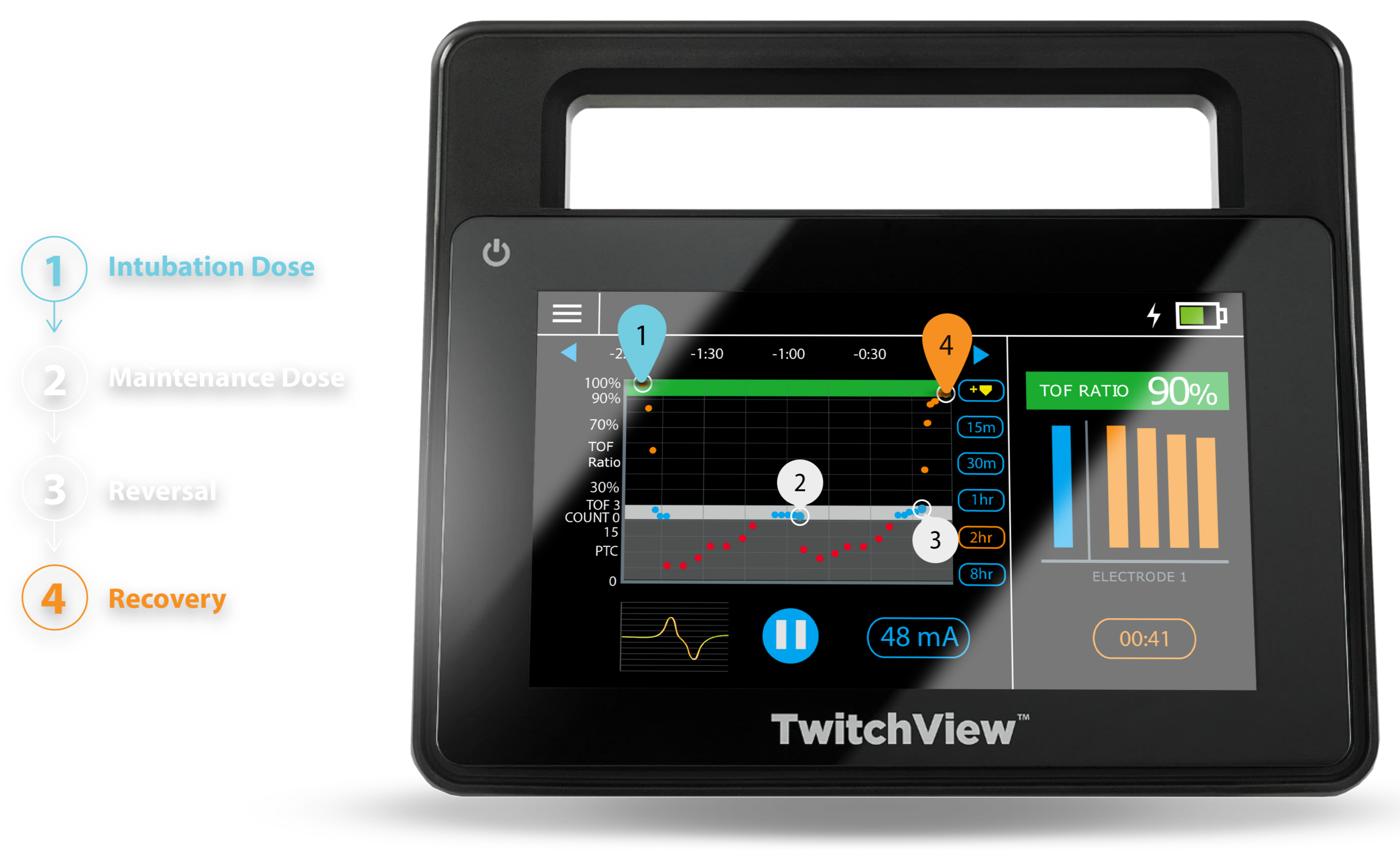 Extensive data supports use of TwitchView Quantitative train of four Monitoring
Simplicity And Efficiency
Support Consistent Use
Unsurpassed ease-of-use and performance optimize your intraprocedural experience to enable department-wide use in all cases utilizing neuromuscular blockade
Hands-off Autopilot Functionality
One button quickstart optimizes device settings for each patient and begins continuous monitoring in seconds

Stimulation mode (PTC or TOF) and time interval actively and automatically adjust based on patient's level of neuromuscular block (manual adjustments available)

Start monitoring pre- or post-paralytic administration – the device adapts automatically and does not require a baseline
Intuitive Operation & Display
Convenient modern touchscreen enables on-the-fly manual adjustments

Intuitive and minimalist operation easily integrates into existing workflow


Real-time and trended data guide patient-specific dosing and decision making
Reliable Accuracy & Performance
Multiple clinical validation studies demonstrate TwitchView's accuracy at all levels of blockade

Real-time noise cancellation enhances signal accuracy and sensitivity


Electromyography (EMG) based measurements overcome documented limitations of traditional nerve stimulators and acceleromyography (AMG)
Flexible Integration & Utilization
Readily connects with existing hospital electronic medical record (EMR) to chart hospital-preferred data, including TOF count, TOF ratio, PTC, ST, mA, etc.

Ready-to-install pole mount accommodates any mounting requirement


One-piece electrode array works on either the hands or the feet, tucked or not
Reducing Costs Across Your Facility

Establish consistent use of the TwitchView TOF monitor

Track metrics through your existing electronic medical record

Significantly reduce costs by:
Optimizing NMBA dosing

Reducing reversal requirements

Preventing costs associated with residual neuromuscular blockade (RNMB)
"The device is great. It is making a real change in how we approach management of NM blockade." Attending Anesthesiologist, Philadelphia Academic Institution
"Using TwitchView was like someone turning on the lights. We've been practicing in the dark" Attending Anesthesiologist, University of Washington
"No more digging under the drapes to feel for twitches. I just look at the monitor and have everything I need!" CRNA , Colorado Community Hospital
submit the form

to learn more.
Submit a request to receive more information and a representative will contact you shortly.
Contact us TODAY!