THE IDEAL MONITOR FOR NEUROMUSCULAR BLOCK
"Quantitative monitoring, defined as an objective real-time measurement of the train-of-four ratio should be used whenever a non-depolarizing neuromuscular blocking drug is administered.
The ideal quantitative monitor is an EMG device."
-The Consensus Statement on Perioperative Use of Neuromuscular Monitoring*

Created at the recommendations of clinician scientists and experts on neuromuscular monitoring, the TwitchView offers long-awaited simple, accurate and reliable quantitative monitoring. The only clinically-validated electromyography (EMG) monitor, TwitchView has been proven to impact the management of neuromuscular blockade, optimize drug dosing and eliminate residual neuromuscular blockade.
Hear from actual TwitchView users.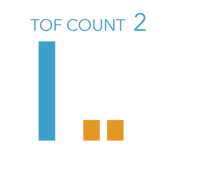 INFORMED


CLINICAL DECISIONS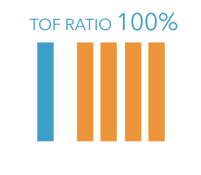 CONFIRMED


PATIENT RECOVERY
TwitchView is the ONLY quantitative monitor clinically validated against gold-standard mechanomyography (MMG).
Proprietary hardware and software algorithms enable best-in-class performance and an unrivaled user experience.
| | |
| --- | --- |
| 1 | One button startup for continuous quantitative train of four (TOF) monitoring that readily integrates with your electronic medical record. |
| 2 | Motion-free electromyography (EMG) measurements are validated accurate and uninhibited by tucked arms. |
| 3 | Noise-canceling electrode enables accurate measurements from profound block to complete recovery and can be placed on the patient's hand or foot. |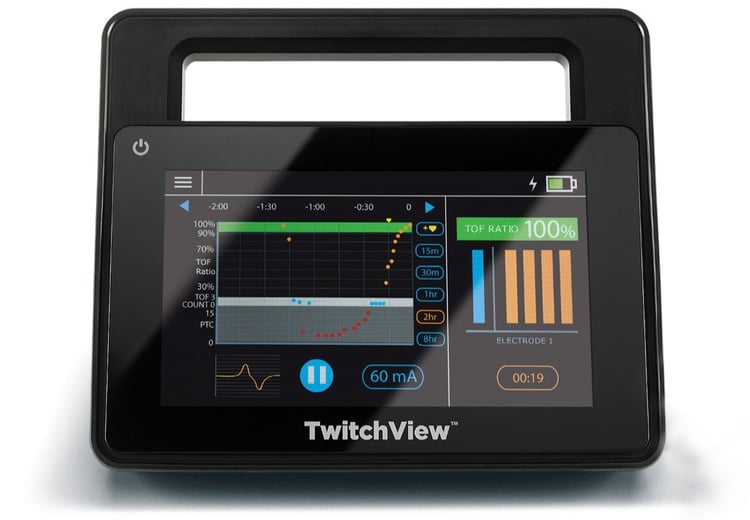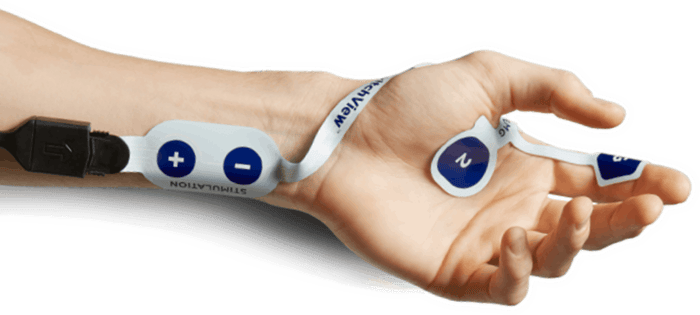 "The device is great. It is making a real change in how we approach management of NM blockade." Attending Anesthesiologist, Philadelphia Academic Institution
"Using TwitchView was like someone turning on the lights. We've been practicing in the dark" Attending Anesthesiologist, University of Washington
"No more digging under the drapes to feel for twitches. I just look at the monitor and have everything I need!" CRNA , Colorado Community Hospital
Reduce Costs Across Your Facility

Establish consistent use of the TwitchView TOF monitor

Track metrics through your existing electronic medical record

Significantly reduce costs by:
Preventing costs associated with residual neuromuscular blockade (RNMB)

Optimize management of neuromuscular blocking agents (NMBAs) and reversal drugs
Optimize Drug Dosing. Reduce Drug Spending.
In addition to real-time measurements, the TwitchView displays the individual patient's progression of block and recovery on a trend plot. Graphical representation of patient-specific pharmacodynamics informs the precise dosing of neuromuscular blockade and reversal agents. With TwitchView, practitioners can proactively manage neuromuscular blockade and confirm full recovery is achieved.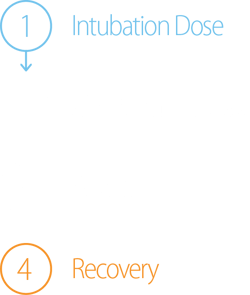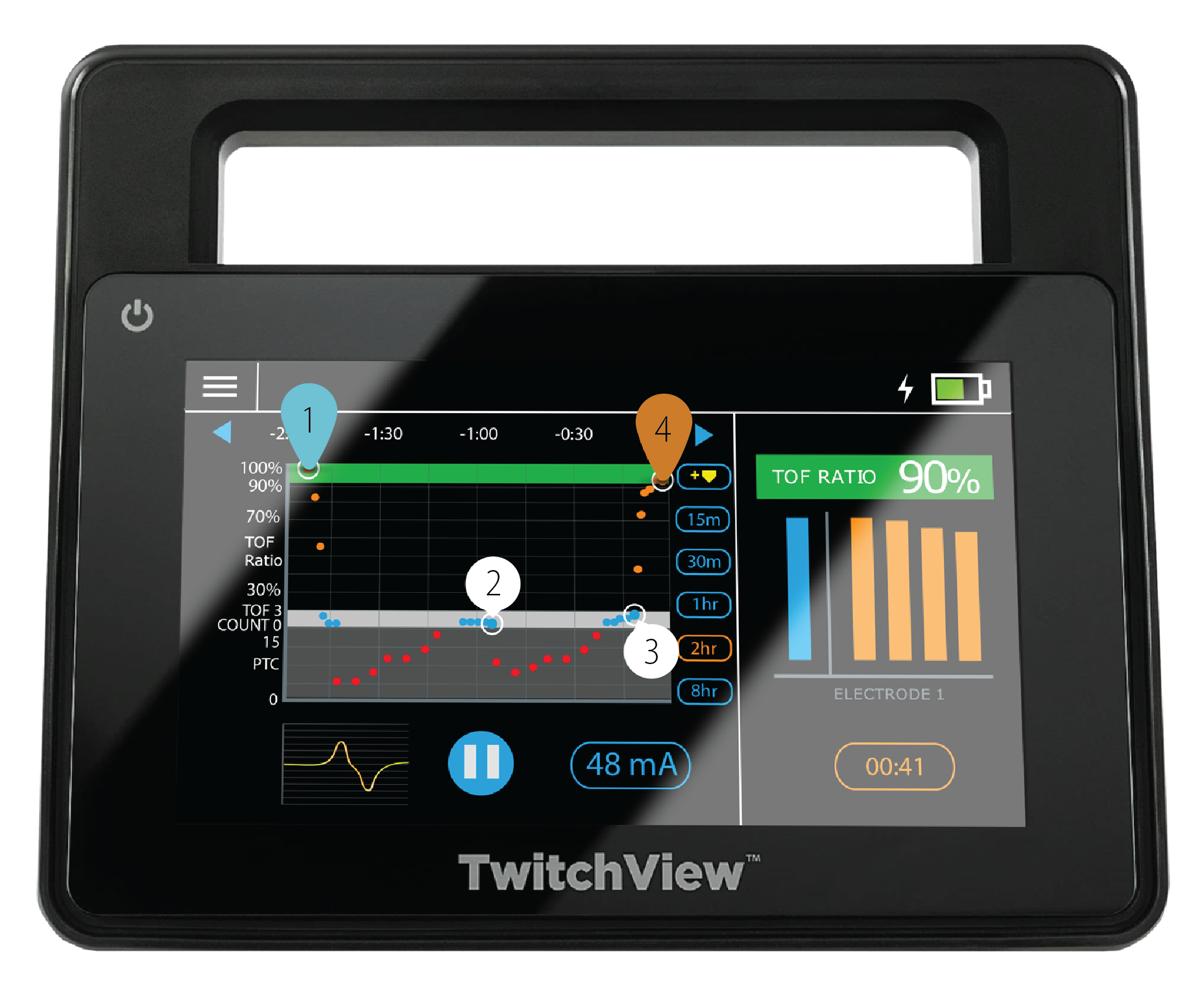 SUBMIT THE FORM
TO LEARN MORE.
Submit a request for more information and a representative will contact you shortly.
Contact us TODAY!
Reference: Naguib, Mohamed MB BCh, MSc, FCARCSI, MD*; Brull, Sorin J. MD, FCARCSI (Hon)†; Kopman, Aaron F. MD‡; Hunter, Jennifer M. MBE, MB ChB, PhD, FRCA, FCARCSI (Hon)§; Fülesdi, Béla MD, PhD, DSci∥; Arkes, Hal R. BA, PhD¶; Elstein, Arthur PhD#; Todd, Michael M. MD**; Johnson, Ken B. MD†† Consensus Statement on Perioperative Use of Neuromuscular Monitoring, Anesthesia & Analgesia: July 2018 - Volume 127 - Issue 1 - p 71-80 doi: 10.1213/ANE.0000000000002670